Corporate Sustainability Strategy
The Keikyu Group's business activities are ideally suited to realizing ESG-driven management as they support society's infrastructure, are rooted in local communities, and enrich day-to-day life. To further develop and improve our ESG-driven management, we have established the Corporate Sustainability Strategy, incorporating into it the Customer Strategy that was a pillar of the previous long-term strategy.
Moreover, to ensure that our ESG-driven management is contributing to the realization of the current Long-Term Vision Groupwide, we will establish key performance indicators, visualize progress in corporate value improvement, and achieve highly transparent management.

Based on its Corporate Sustainability Strategy, the Keikyu Group has established key performance indicators with the aim of contributing to the sustainable development of local communities and the Group. We will facilitate the creation of additional economic and social value by quantitatively and qualitatively evaluating the contribution that each business is making to both our future and that of society.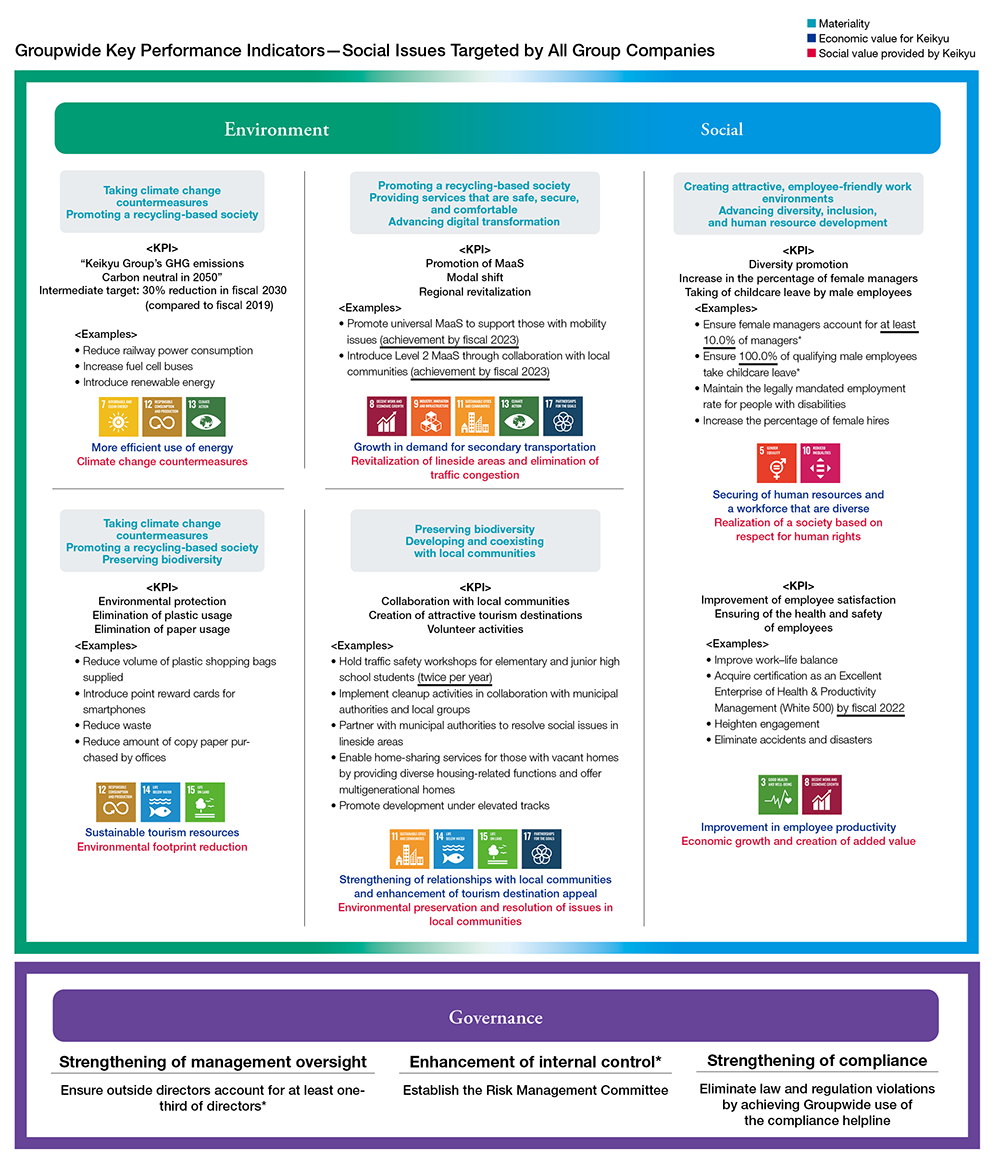 Keikyu Group Integrated Report
We have issued Keikyu Group Integrated Report 2021 to provide stakeholders with a broad understanding of initiatives to create economic and social value through ESG-driven management, which are aimed at realizing the Group's Long-Term Vision for fiscal 2035.